PETITION TO PASS A RULE TO SEPARATE HOURS FOR PUBLIC SHOPPERS AND FOR THOSE DOING SHOP FOR ONLINE SHOPPERS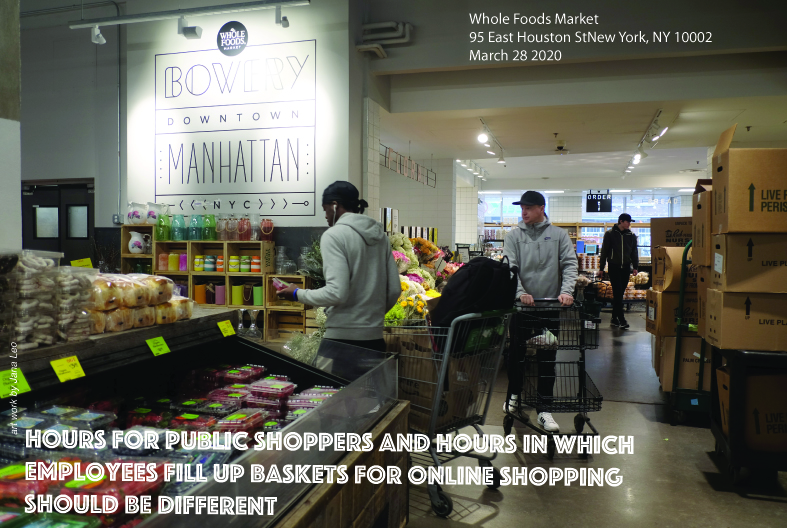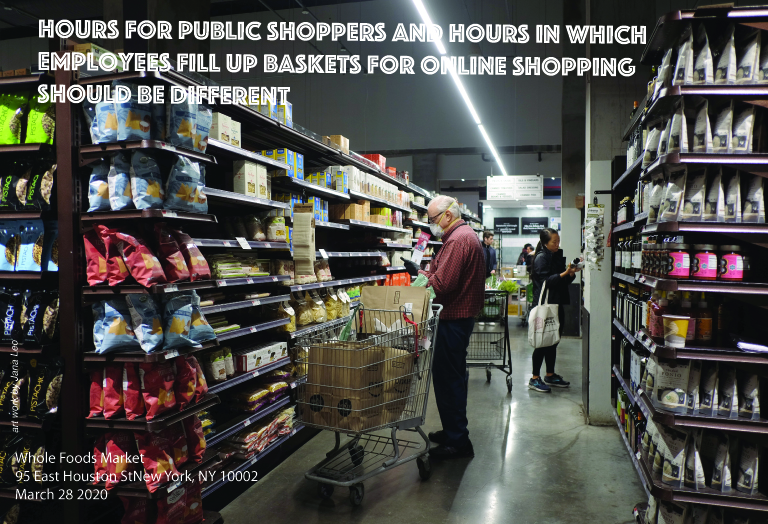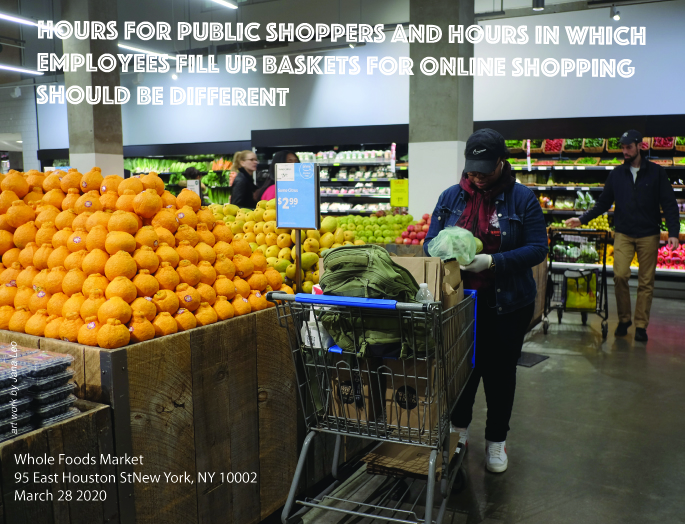 PETITION TO PASS A RULE TO SEPARATE HOURS FOR PUBLIC SHOPPERS AND
FOR THOSE DOING SHOP FOR ONLINE SHOPPERS
I am writing to ask your support in encouraging supermarkets to follow a rule that separates hours for public shoppers and hours in which employees fill up baskets for online shopping.
In the Whole food supermarkets, the number of employees filling carts for food delivery is equivalent or exceeds the number of people shopping for themselves. Today in my local Whole Food supermarket on Houston at Bowery, there were far more than 50 people; that store is always congested. I have been hearing of this problem in other Whole Foods branches and other markets (such as Fairway).
A simple solution is to have the employees collect groceries for delivery at different hours and not during public business hours. Congestions in the supermarkets would go down and the health and safety of shoppers and employees would improve.
The rule of shelter in place, implies that we don´t go to public indoor places to avoid contagion, however we still have to buy food. Not all of us can afford deliveries and not all of us think of this as an ethical choice. We want to have hours for the store delivery team and hours for individuals who are shopping for themselves.
In Italy, the line to the supermarket is supervised to make sure that the 6 feet of separation rule is enforced. The number of shoppers in a supermarket is limited. You can save lives here by enforcing these measures.
Very bests
Jana Leo de Blas
March 26 2020